When it comes to vanity projects, there are bad ideas, and then there are catastrophes. Some stars open restaurants with their windfalls or even finance their own movies, but Bruce Willis isn't just some star. He's the action hero from Die Hard, and he doesn't do anything small. Throughout the '90s, Bruce Willis and Demi Moore lived in the small town of Hailey, ID, which they transformed into their idea of paradise. Willis invested in a diner, a club, and even his own theater. Moore filled a renovated Victorian mansion with her doll collection. The small town with a population of less than 10,000 became so flush with Willis's cash that people started calling it "Planet Haileywood."
And then, suddenly, the money went away. Willis simply shut down all his properties and left – but he didn't stray far. In 2017, Willis began moving forward with plans to build an airstrip not far from Hailey. This resurfaced tensions among residents, some of whom are still angry at the actor for his past actions. Some have even filed a lawsuit against his airstrip.
In the years since he took over the town, the reasons for his actions are still murky. Why did Bruce Willis buy out an entire town and why is he still kicking around Idaho with big ideas?
Willis Just Wanted To Get Away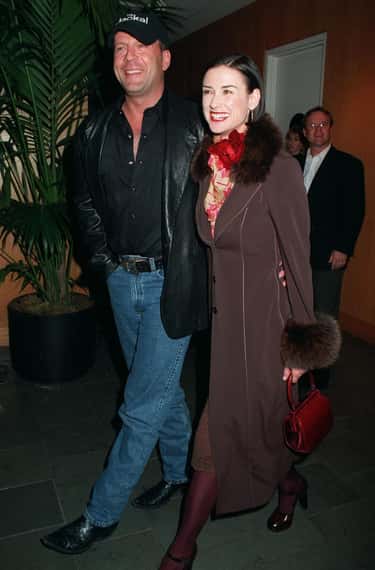 Photo: Featureflash Photo Agency / Shutterstock.com
Bruce Willis and Demi Moore moved to Idaho because they wanted to get away from the trappings of celebrity. The two A-listers claimed they wanted to live around regular people and away from the prying eyes of the paparazzi. They chose the Sun Valley area of Idaho, a favorite resort destination for Hollywood elite since the 1930s.
It didn't take long for Willis to set his sights on nearby Hailey, a run-down mining town in need of renovations. Willis saw a chance to rebuild it in his own image, but that decision came with a series of mental and fiscal costs that ultimately turned the small town into a PR disaster for the actor.
He Turned Hailey Into A Modern Boomtown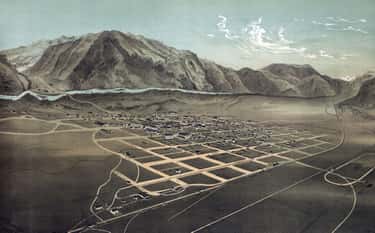 Photo: Shutterstock
As soon as Willis began buying property in Hailey, he essentially turned its citizens into his employees. He established a real estate company, Valley Entertainment, which employed 250 locals, and turned himself into somewhat of a small-town tycoon.
In the mid-'90s, Willis's Idaho hideaway became a boomtown, with celebrities visiting Hailey to see what the hubbub was about and tourists stopping by to see if they could catch a glimpse of the celebs.
At the time, Willis and Moore were huge stars, and their films regularly topped the box office. Meanwhile, Willis's other venture, Planet Hollywood, was still performing well. It made sense for the actor to throw everything he had into making Hailey the new Park City.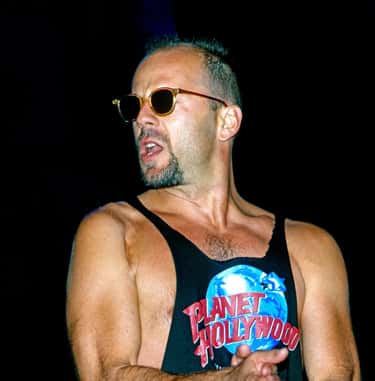 Photo: mark reinstein / Shutterstock.com
The first business Willis opened in Hailey was the Mint, a nightclub. In the '90s, the Mint was a run-down dive Willis bought for $200,000. According to The Independent, the actor spent millions renovating it, and by the time the building was finished, it hosted artists like B.B. King and Buffalo Springfield.
The bar also attracted its fair share of trouble. Some claimed the security staff was overzealous and that members of the waitstaff were selling drugs on the side, but none of those claims were ever fully substantiated. Supposedly, Willis regularly invited members of the community to the bar and put their drinks on the house, only to take out his frustration with the losses incurred on his staff after he checked the books.
Willis closed the Mint on a semi-permanent basis in the 2000s and finally sold the property to local investors in 2018. In August 2018, the Mint reopened under new management as a bar, restaurant, and live music venue.
He Poured Money Into The Liberty Theatre
The biggest vanity purchase Willis made in Hailey was the Liberty Theatre, a historic movie house that had fallen into disrepair. Willis didn't just restore the space to its former glory – he blew the whole thing out, even installing Bolivian rosewood panels and love seats in the balcony.
The renovations were so elaborate, the theater never turned a profit. Willis's then local business manager Joe McAllister said, "The Liberty is about romanticism, not a return on investment."
According to the LA Weekly, during the theater's first premiere, Willis stood outside the venue shouting, "You can all come in now! The Hershey bars and Baby Ruths are free!"
In December 2016, Willis and Moore donated the theater to the Sun Valley Center for the Arts.
Shorty's Diner Revived The 1950s Vibe In Hailey
One of the many passion projects Willis took on in Hailey was Shorty's Diner, a 1950s-style malt shop complete with sea foam green booths and a jukebox in the corner. According to The Independent, Shorty's had such a hold on the breakfast crowd that the two other diners in town shut down due to lack of business.
Even though the diner was a popular attraction in Hailey, one day in May 2008, Willis shuttered the windows and walked away. Terra Korom, Shorty's bookkeeper, recalled: "He came into Shorty's on a Sunday night, clapped his hands, and said: 'Okay. Close the place down. We're done.'"
The staff was sent home, and that was that, though the diner soon reopened under new management.
Demi Moore Filled A Victorian Mansion With Porcelain Dolls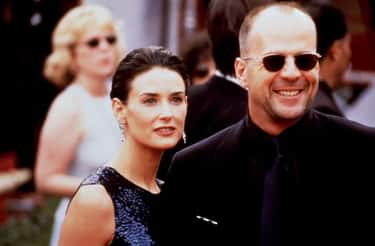 Photo: Everett Collection / Shutterstock.com
Many of Willis's purchases in Hailey can be explained as business acumen despite their extravagance, but one seemed inexplicable. After buying a plot of land and everything on it from the Lawson family, Willis's brief neighbors, Willis reportedly pressured the family also to sell him their new home, a Victorian mansion they had just renovated, for far above the asking price.
Willis gave the home to his then-wife, Demi Moore, for her 30th birthday. Moore used the house as a place to store her collection of porcelain dolls, which at the time numbered around 2,000.
Ed Lawson later explained, "What Bruce Willis wants, Bruce Willis gets. He makes up his mind what he is going to do and does it."
Willis Was Allegedly A Harsh Employer
Working for Willis was not the most pleasant experience, according to many of his former employees in Hailey. Willis's employees claimed the actor took out his frustrations on them and often fired people with no explanation. Everyone who worked for his establishments had to sign an NDA – talking to the press and other "outsiders" about Willis's business in Hailey was not allowed.
It wasn't just Willis who was heavy-handed. Moore was known to confront people if she thought they were taking her picture. One story alleges Moore sent her children's nanny to ask for a woman's camera at a Halloween party so she could remove the film, just in case Moore was in any of the photos. The woman refused to hand over the camera.
His Career May Have Caused Him To Pull Out Of Hailey
For a few years in the mid-to-late '90s, Willis reigned at the American box office. But in 1998, Willis pulled his investments out of Hailey without any warning or explanation. He shut down both the Mint and Shorty's, leaving buildings empty on Hailey's Main Street.
While he was the king of Hailey, Willis paid for extravagant, firework-laden Christmas and Fourth of July celebrations, but after he pulled his investments, the fireworks stopped. Plans for future developments were canceled. Willis also faced a series of lawsuits from former contractors and employees about unpaid invoices and wages.
He Apparently Doesn't Want People To Know About Hailey
Hailey residents appear reluctant to talk to the press, allegedly due to pressure from Willis. Multiple journalists and documentary filmmakers have tried to cover the story of Willis's town, but in each case, they were reportedly followed or even chased out of Hailey by people who may or may not have been the actor's employees.
In 1999, The Independent's Andrew Gumbel traveled to Hailey to investigate Willis's investment and was immediately met by two men who began taking pictures of him and videotaping him everywhere he went. When Gumbel spoke to the local authorities about the duo, he learned Willis owned the car the two men were driving.
Gumbel also reported that two visiting documentarians had been threatened with a lawsuit because they were allegedly taking part in "tortious conduct." The Independent Film Channel subsequently canceled their project.
Some Locals Still Resent Willis
After the novelty of Willis's involvement with Hailey wore off, many locals came to resent the A-lister for buying up most of the town. According to some, Willis did very little for the local economy, while they did their best to shield his privacy. Aside from Willis's mercurial attitude toward rebuilding the small town, he also established himself as the local bully, something that residents could not stand.
Don Hogan, a local bar and hotel owner, told The Independent that there's a "positive and negative" to dealing with Willis. "The positive is the money. The negative is [the] attitude. A lot of people like Bruce Willis until they have to deal with him."
E. Lee Schlender, a lawyer hired to sue Willis over $54,000 of allegedly unpaid heating and ventilation construction work, expanded on Hogan's statement:
What he's done to this place is turn it into a stage set he could make a movie on. He got the bands, the happening scene, the thugs, the huge cars, the klieg lights. This isn't reality. It's a projection of his on-screen persona.
On the other hand, some Hailey residents admit the celebrity takeover wasn't such an invasion after all. As Hogan put it, "We were here long before them, and we'll be here long after they're gone."
Willis Was Vindictive Toward Local Media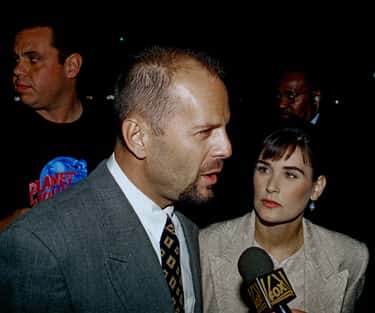 Photo: mark reinstein / Shutterstock.com
In the late '90s, many of the journalists attempting to tackle the Hailey debacle were with established publications like Vanity Fair, which never ran its story. But smaller local publications also had to deal with the actor and his legal team.
In 1997, the Wood River Journal ran a story about public lands that were being leased for below market value, including a list of celebrities who owned property or otherwise benefited from these deals. Willis wasn't included in the celebrity list, but the article featured a photo of a cabin he owned, which reportedly angered the actor.
According to the Journal's editor at the time, Wayne Adair:
He came in here enraged, saying we were intruding on his privacy, and canceled all his advertising. It wasn't very smart. The next week we ran a story about him canceling his advertising account, and the story was picked up by the national news wires. When our original story ran, there was no way of telling the cabin belonged to Willis unless you knew already. After all the fuss, the whole world found out.
He's Spent Years Trying To Build An Airport Near Hailey
The Independent reported that part of the local community's residual resentment of Willis might be because both he and Moore still maintain property in the area, despite abandoning their businesses and other development projects in Hailey.
In 2016, Willis began building an airstrip 12 miles east of Fairfield, ID – about 45 minutes from Hailey. While it was referred to as an airstrip, the actual size of the runway – 8,500 feet in length and 100 feet wide – was big enough for just about any commercial airliner.
Though the actor's plans for the airport were unclear, many residents opposed it. In September 2016, local officials halted its construction based on zoning restrictions on private airports in agricultural areas. But the county ultimately gave Willis the go-ahead to continue the project in late 2017. It stalled yet again, however, and despite some promise, construction has not proceeded to any substantial degree since.
Hailey Was Willis's Second Attempt At Building A Physical Empire
Hailey wasn't the first community Willis attempted to build in his image. Before throwing his weight behind Hailey, he tried to buy multiple properties in Ketchum, ID, a town about 15 minutes north of Hailey.
In Ketchum, Willis opened a bar called the Dyno-Mite Lounge. But his plan to take over more property ultimately failed because he wanted to build a skywalk that would connect the bar to other properties he planned to construct. Ketchum authorities said no to his plans, so Willis closed down the bar and focused on Hailey.
There's No Clear Reason For Willis Shutting Down His Properties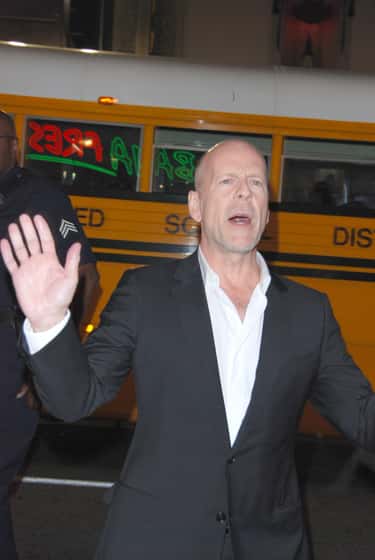 Photo: Music4mix / Shutterstock.com
Why exactly did Bruce Willis pull out of his investments in Hailey? Despite a reported lack of return on investment from many of his Hailey businesses, no one knows for sure. Most of the conjecture surrounds Willis's divorce from Demi Moore.
Everything closed two months before the pair announced their split, so it's likely he was trying to get his affairs in order before it became official. It's also possible that Willis was losing more money on the town than he let on, and the only solution was to shut everything down.
Read more at Ranker.com